Preces apraksts angļu valodā:
Philips PowerPro Compact FC9332/09

The TriActive nozzle performs three cleaning steps in one operation
The TriActive nozzle performs three cleaning steps in a single operation: 1) It rugs the carpet gently with the specially designed underside to absorb low-lying dust. 2) It picks up large parts via its larger opening at the front. 3) It collects dust and dirt alongside furniture and walls via its two air channels on the right and left sides.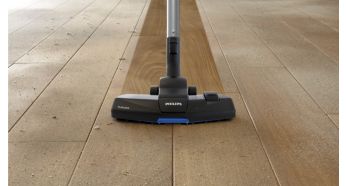 PowerCyclone 5 technology removes dust from the air
The exclusive PowerCyclone 5 technology accelerates the air in the cyclone chamber to separate it from the dust. The powerful vortex maximizes airflow and power for remarkable cleaning results.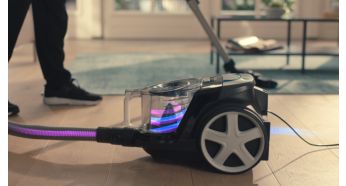 ActiveLock coupling for easy adaptation to every cleaning process
Thanks to the ActiveLock coupling, nozzles and accessories can easily be attached to the telescopic tube during the cleaning process.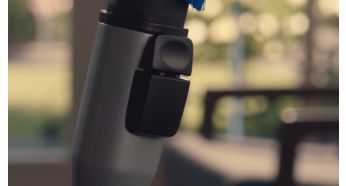 Big wheels for smooth motion control
The large rubber wheels provide gentle movement control when cleaning.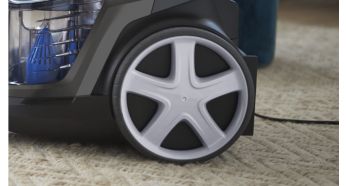 Easy and easy to empty with just one hand
The dust container can be removed with just one hand, and thanks to its unique shape and smooth surface, the dust remains under control even during emptying.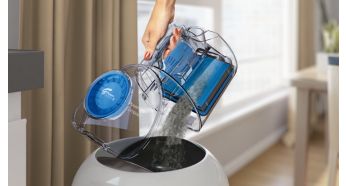 Soft brush integrated in handle, always ready for use
Directly on the handle is a brush head for dust collection - so it is always at hand and can be used on furniture, flat surfaces and upholstery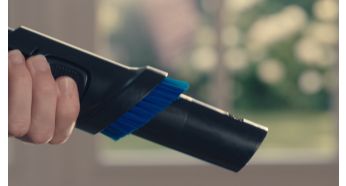 Allergy filter captures 99.9% fine dust
Our clean air filtration system captures 99.9% of all dust particles, including pollen, pet hair and house dust mites - for allergy sufferers and those who value hygiene.